Data range: February 8, 2018 - March 30, 2022
Reported reversals using naloxone
Kits distributed to first responder agencies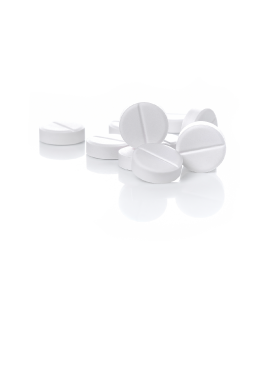 NEVADA STATE
OPIOID RESPONSE
Nevada State Opioid Response
On April 21, 2017, the Department of Health and Human Services (HHS) announced funding through the 21st Century Cures Act to address the national opioid crisis. The State of Nevada will receive $5.6 million over a period of two years (May 2017 through May 2019).
The Purpose of the Nevada Opioid STR Initiative is to address the tremendous opioid crisis by expanding access to Medication Assisted Treatment (MAT), reducing unmet treatment needs, and reducing opioid overdose-related deaths through the provision of prevention, treatment and recovery services for Opioid Use Disorders (OUDs) in Nevada
The Nevada STR Project Consists Of The Following:
The Integrated Opioid Treatment and Recovery Centers
Prevention & Treatment Activities
Controlled Substances Prevention Act
The Nevada STR complements other collaborative efforts Nevada has implemented to expand MAT access and reduce opioid related deaths in Nevada. Detailed information about the Nevada STR Project is available in the State Needs Assessment Report and the State STR Strategic Plan.
For questions regarding the MAT Expansion Project, email us here
Check Out Nevada's on demand video library
Project ECHO trainings address a variety of topics including CDC opioid prescribing guidelines, MAT and pregnancy, harm reduction principles, and more!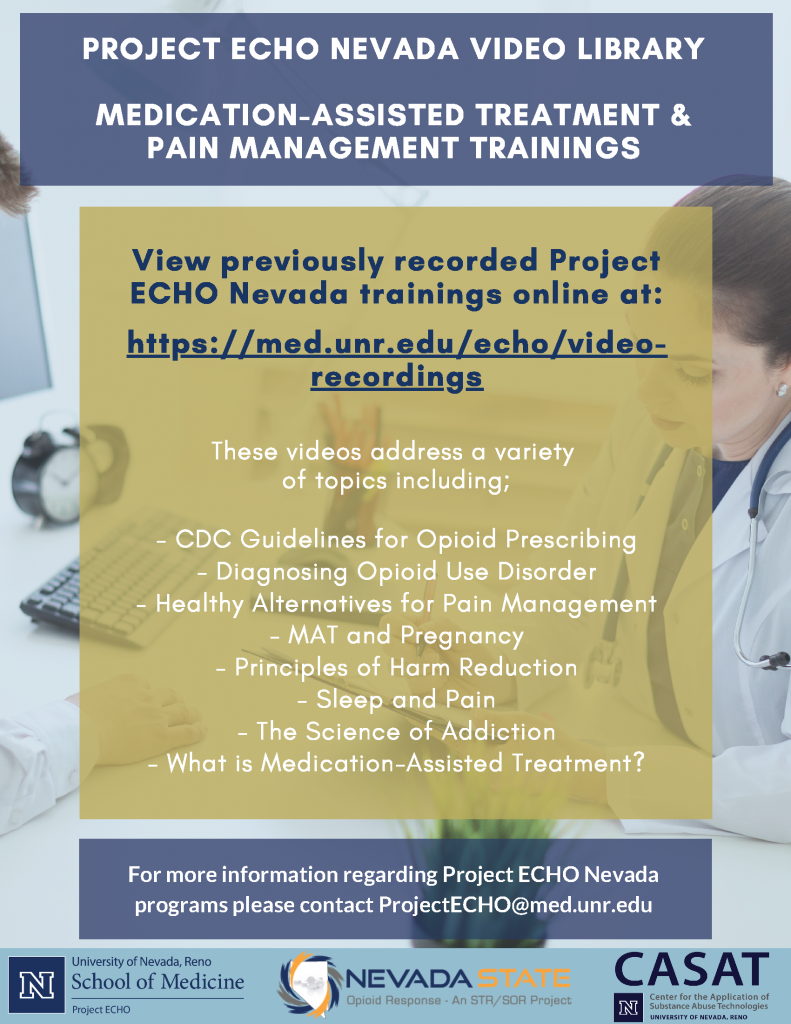 Overdose Awareness Day is Observed on August 31st
Overdose Awareness Day is observed on August 31st, and serves as a day to stand alongside the victims and their friends and families, while helping to raise awareness and increase education; and, in addition to serving as a day of remembrance, Overdose Awareness Day is an opportunity to educate the community and reduce the stigma of addiction and drug-related death, and to encourage those struggling with addiction to reach out for help.
See the Governor's proclamation here: Overdose Awareness Day in Nevada
Opioid Misuse Prevention Toolkit